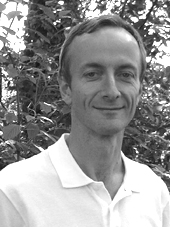 Andrew Burton
Based in East London and Hemel Hempstead I trained at the renowned College of Integrated Chinese Medicine where the strengths of Traditional Chinese Medicine are combined with 5 Element Acupuncture to form an integrated approach. It is a style of acupuncture that seeks to understand the nature of a patient's illness and, just as importantly, the nature of the person experiencing the illness. My clinical training in particular was under the supervision of Peter Mole, one of the leading names in UK acupuncture.
Chinese Medicine has always understood the tremendous importance of the inner development of the acupuncturist/practitioner and how focus, compassion, inner stillness, intuition and sensory acuity can play an enormous part in successful healing. With this in mind I am able to draw on 20 years Buddhist meditation training to generate present moment awareness.
I am a full member of the British Acupuncture Council.
andrewbburton@hotmail.co.uk - 07981 756804